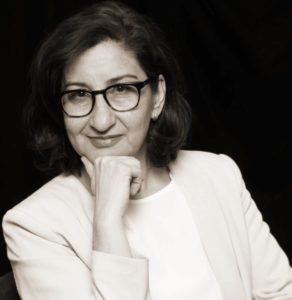 Associate Professor, Philosophy, Faculty of Liberal Arts and Professional Studies
Faculty Member, Dahdaleh Institute for Global Health Research,York University
Non-resident Associated Researcher, German Development Institute / Deutsches Institut für Entwicklungspolitik , Bonn - Germany.
Author of Political Theory and Global Climate Action: Recasting the Public Sphere Routledge in Fall 2019
Welcome to my Faculty site. I am a tenured Associate Professor at York University in Toronto, Canada, and Founding Principal Investigator of the Synergies of Planetary Health Research Initiative based at the Dahdaleh Institute for Global Health Research.
 
Available to comment on climate change, the Paris Agreement, the UN Framework Convention on Climate Change.  Find Idil Boran in York University's expert guide.
Contact: iboran[at]yorku.ca
Photo credits: UNFCCC photo desk